....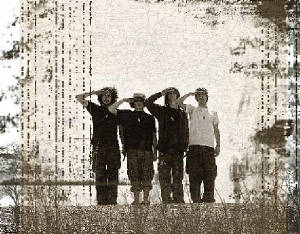 Chosen Soldiers
www.myspace.com/chosensoldiers
Members: Justin Riley (Vocals), Kyle Dibbin (guitar/vocals), Kyle Burke (drums), Joel Bergman (bass)
Bio: Christian rock, what more can i say other than muckluck. Of course that word is really irrelevent. Been together since early december 2005. They are a group of guys who love to rock and as of now are working on some original material. Word on the myspace is that they shall be hopefully recording early janurary and that Matt McMullen is going to be playing piano/guitar for them. So right on.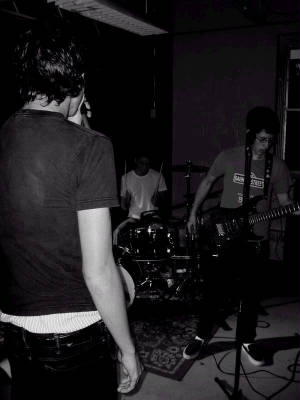 The Hourglass Falls
www.myspace.com/thehourglassfalls
Members: Grant Chislom (guitar), Julian Hanson (bass), Ben Liethem (drums, occasional squeal), Bob (robbie) Delano (vocals)
Bio: Straight out of the hard streets of tantallon, with the exception of ben who is repping the 876, this band formed many a fortnight ago, possibly 2005? In the year twenty odd six they clenched victory at the tantallon junior high battle of the bands, with really no competition. They've been writing like children at play, or so ive been informed by there myspace. Word on the street/myspace again, is that there is some sort of demo floating around. Ask them for information on that. Other than that they've been playing a few shows around but in the recent months they've seemed utterly dead. Although i have heard rumors of a grand comeback, and possibly t-shirts?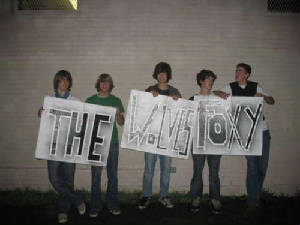 The Foxy Wolves
Members: Julian Beale (bass), Dan Sanderson (guitar), Teddy Skiffington (drums/other noisemakers), Luke Langille (keyboard/anything he can hit/dancing), Caleb Langille (guitar/vocals)
Bio: With an ever daunting lineup, + julian. and some ever beautiful members, + julian. The Foxy Wolves have been deemed unstoppable, winning the Pavillion battle of the bands fall showdown, opening for Mayor MCCA and none other than sir Joel Plaskett the great. They been spreading their foxiness all over this fair province far and wide. They have what is to this day considered the single greatest album in rock history, entitled "So We Boobed?", with 6 entire tracks and comes with a free crayon to draw your own cover. They have many a die hard fan and the occasional groupie comes there way. But dont get too attatched to this seeminly perfect band, they kill kittens and hate christmas.
Nutella Sandwich
Members: Richard McNeil (vocals/harmonica/dumbass), David Stout (drums), Theron Lane (guitar), Brenden Janes (bass/keys)
Bio: The most insanely incredible awesome musical band of all time in the history of the universe, syke!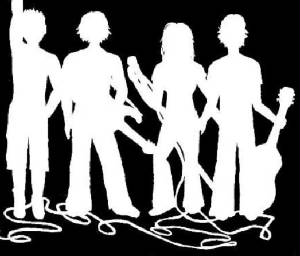 Kaydence
Members: Matt McMullen (piano/guitar), Scott Sproul (guitar), Jasmin Razic (yas-min razz-ich)(drums), Justin Felix (bass), Melissa Evans (vocals)
Bio: Kaydence, kaydence, kaydence.... Some quite smirky originals are in this bands box of tunes and with a lineup such as the one listed above what more can you expect? I'll tell you what, who knows the skys the limit, or is it? They went through some bass player troubles, playing with Julian Beale for a period, i saw there drummer on bass once, but now i believe that they have settled on Mr. Justin Felix, who is no longer a stage virgin. Currently working on writing mucho de music get prepared for a side of kaydence we're yet to hear.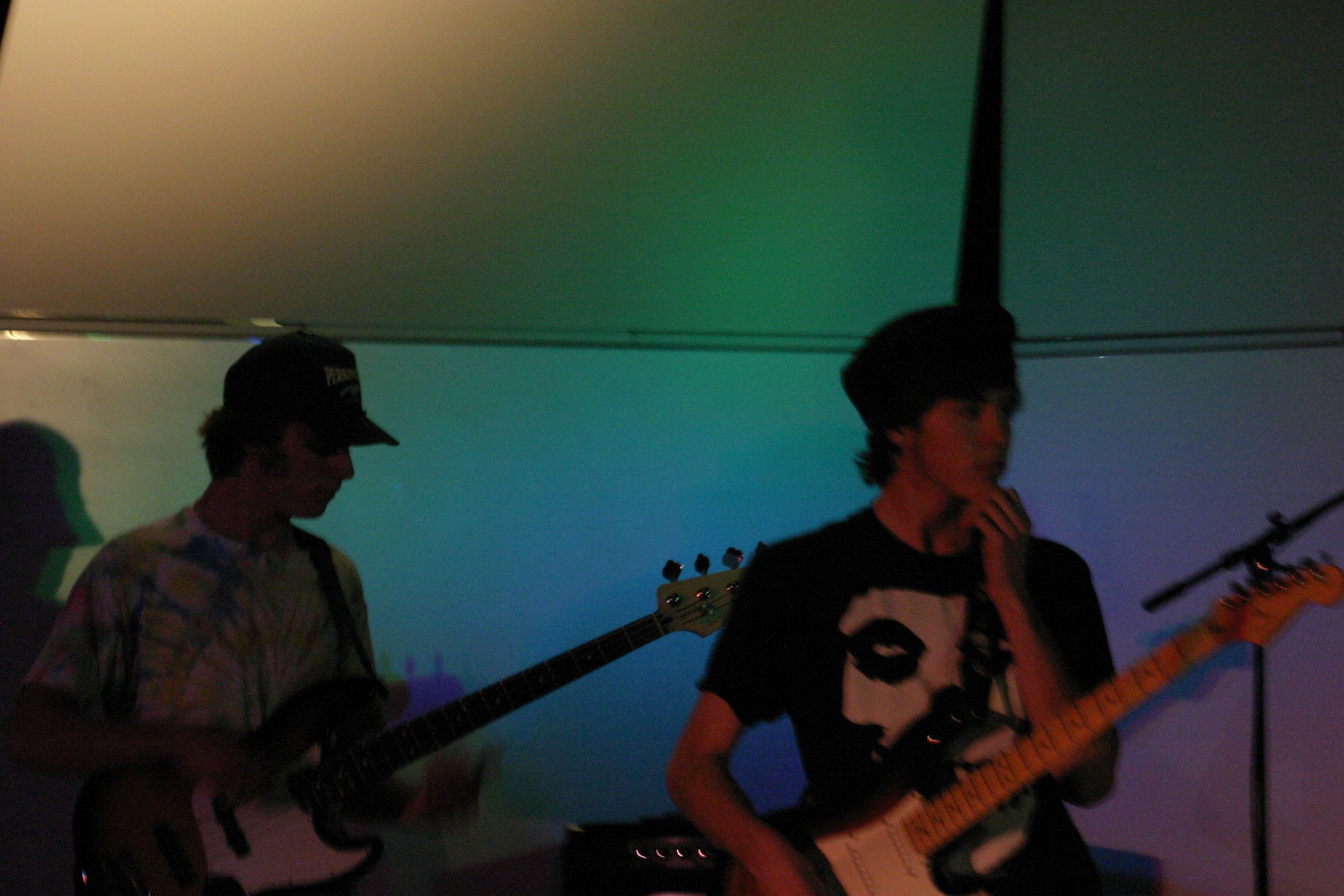 Purple Suitcase
Members: Art Doyle (drums/percussion), Tom Hill (guitar), Charlie Hill (bass), Jake Seaward (guitar), Kyle McCracken (piano/vocals)
Bio: Hey Kids can you spell "out of body experince". Yes this bands souls were trapped inside them for a period, but they found the solution. Purple Suitcase is one of the grooviest bands since Dig Fo Bones. From The Grateful Dead to Radiohead they play it all. The name Purple Suitcase originated from a purple suitcase found in arts basement. They later found out the suitcase was not purple but orange.